Sickhouse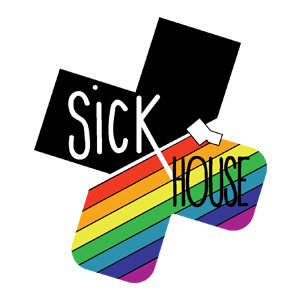 Sickhouse is a playful art space focused on the impact of digital & popular culture on our society. We aim to work on a dynamic and healthy ground for culture and its relation to the public.
Sickhouse started in 2018 when the team of The Overkill festival decided to open their research to the public. The installation of Cinema Obscura, an independent cinema room, with beautiful vintage chairs from 1936 (previously used at the NRO), was the right push to start our year program!
.
With exhibition rooms, a Cinema, a dedicated to VR space, a workshop room and our office, Sickhouse wants to support the creation and presentation of interdisciplinary projects combining art, video games, pop culture, science, philosophy… Our aim is to deepen the understanding of the evolution of our society, through fun media and interactive evenement.
.
.
@ Sickhouse you'll find Art (a lot of interactivity), Games (Indies, VR, AR…), creative thinking, films (alternative screenings), music (especially 8 bits and Modular synthesiser craziness)…